Why buy your guitar from us?All our guitars go thru a 12-point inspection before we hang them up for sale.This includes the following:Visually check the body for damage during shipping.Tune to pitch electronically.Tighten machine heads for tuning stability.Adjust neck for straightness.Adjust string height for maximum playability. Adjust Intonation so guitar plays in tune in all positions.Adjust pickups for best possible sound.Adjust tremolo for levelness.File frets for smooth playing. Check electronics for crackling or shorts.Tighten all screws.Play, and do a final check.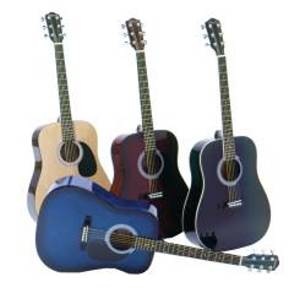 ACOUSTIC GUITARS IN ALL PRICES AND STYLES. NYLON OR STEEL STRINGS. AVAILABLE IN ALL SIZES. ELECTRONICS BUILT IN MANY, SO THEY CAN BE AMPLIFIED EASILY. GIVE US A CALL WITH WHAT YOUR LOOKING FOR AND WE WILL HELP YOU DECIDE ON THE BEST GUITAR FOR YOUR NEEDS.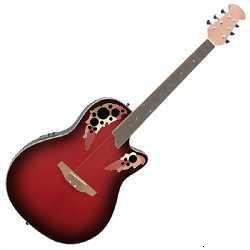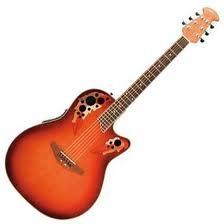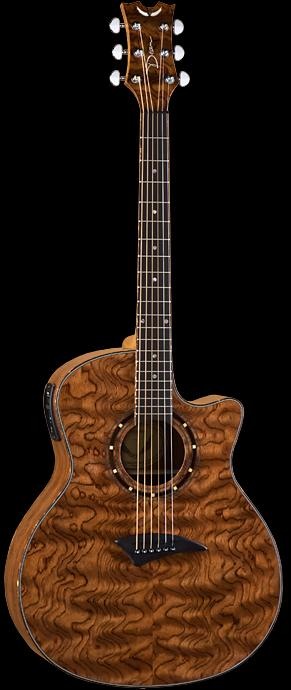 EXOTICA BUBINGA
• Bubinga Top / Body
• 25-1/4" Scale
• Set Mahogany C Neck
• Rosewood Fingerboard
• Abalone Dot Inlays
• Black NuBone Nut & Saddle
• Sealed Die Cast Tuners
• Celluloid Binding
• Woodcut Rosette
• Dean DMT I2EX Preamp w/Tuner
• Dean DWC-Aphex® Aural Exciter® & Big Bottom® Circuitry
• Finishes: Gloss Natural


| | |
| --- | --- |
| | |
| | |
Luna's Zen awakens players to their own true nature. The maple fingerboard is inlaid with Rosewood calligraphy that reads Wisdom, Beauty, Truth, Courage, Grace, Peace and Love. The sound hole is surrounded by a Rosewood inlaid Bagua against a solid Sitka spruce top. OCL ZEN

Calligraphy on neck
Rosewood Inlay Body
Grand Concert Top
Solid Spruce Back & Sides
Mahogany Neck
Maple Fretboard
Scale 25 1/2"
Nut Width: 1 11/16"
Finish: Satin
41 x 16 x 4 3/4 4.8 lb.

What is Zen? It's much easier to answer the question When is Zen? for that answer would be Now. Or Where is Zen? for that answer would be Here. The whole point of Zen practice is to become fully aware, here, now . . . to come home to and inhabit each precious, present moment.